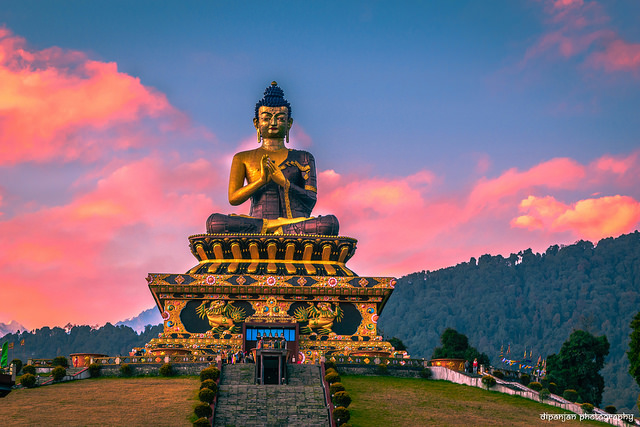 To promote Sikkim as a pilgrimage destination, the state government decided to make a statue of Sakyamuni Buddha in Buddha Park. People from India and across the world come and here and seek the blessing of Lord Budha. The park offers a panoramic view of snow capped mountains, and an ample walkway for visitors to enjoy the serene surroundings, spiritual ambience of the location adds to the experience. There is a meditation center within the park, and additional infrastructures for Buddhist conclave.
The Buddha Park of Ravangla, also known as Tathagata Tsal, is situated near Rabong (Ravangla) in South Sikkim district, Sikkim,India. It was constructed between 2006 and 2013 and features a 130-foot high statue of the Buddha as its centerpiece. The site was chosen within the larger religious complex of the Rabong Gompa (Monastery), itself a centuries-old place of pilgrimage. Also nearby is Ralang Monastery, a key monastery in Tibetan Buddhism.
The statue was consecrated on 25 March 2013 by the 14th Dalai Lama, and became a stop on the 'Himalayan Buddhist Circuit'. The statue of the Buddha marks the occasion of the 2550th birth anniversary of Gautama Buddha. This statue was built and installed in the place through the joint efforts of the Sikkim government and its people. The Buddhist circuit of this park was built here under a State government project, for boosting pilgrimage and tourism in the region. The Cho Djo lake is located within the complex, surrounded by forest.
Other Tourist Attractions in Ravangla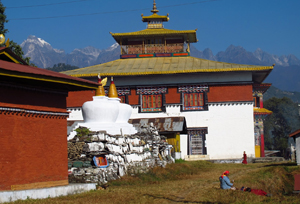 Tashiding Monastery
Tashiding Monastery is of huge significance from the religious point of view. As per the history, the monastery was visited by the Buddhist tantrayana master, 'Guru Padmasambhava' in 8th century A.D. Due to a continuous earthquake in the past; Lamas rebuilt the monastery all over again with the help of funds from Sikkim State Government. Presently, 60-70 monks are residing in the monastery.
Ralang Monastery
Considered as the most sacred monastery of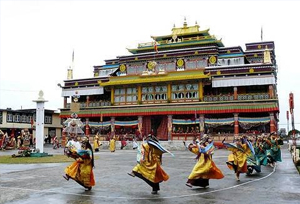 Sikkim, Ralang Monastery was built in order to commemorate the successful pilgrimage of the fourth Chogyal to Tibet. The monastery holds a cultural and historical significance. Currently, it houses more than 100 monks and embraces a stunning collection of paintings. Every year Ralang Monastery hosts the festival of Pang Lhabsol.
Temi Tea Estate
Sip the caramelized, buttery, amber-colored Temi tea while enjoying the panoramic view of the single hill slope which originates in the Tendong Hills. Temi Tea Estate is the one and only tea garden in Sikkim. The tea garden is acknowledged as the best in India and the world. The place is considered as a heaven for teetotallers as tourist can sip some of the best tea variants. One can purchase 100% pure organic tea from Temi Tea State.